≻
≻
Anthony Paul
Established more than 35 years ago, Anthony Paul jewellery is one of the Thames Valley's leading family-run business specialising in fine antique jewellery, high diamond jewellery and handcrafted bespoke pieces. With a fully-equipped workshop on-site, we're proud to offer everything from the simplest of repairs to restorations and one-off creations.
Anthony Paul, 8A Bell Street, Henley on Thames, RG9 2BG
01491 575821
enquire@anthonypauljewellery.co.uk
View next...
Upcoming Event...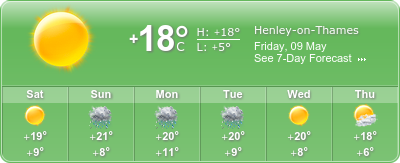 Upcoming Events...
Meditation at the Town Hall
Town Hall, Large Hall, Market Place in the Town Centre, Henley on Thames, RG9 2AQ
Date(s): 12/10/2021 - 28/06/2022
Time:12:15 pm - 01:30 pm
---
Henley Festival 2022
Regatta Site, Henley on Thames, RG9 3DA.
Date(s): 06/07/2022 - 10/07/2022
Time:06:00 pm - 06:00 pm
---
Henley Swim Festival 2022
Temple Island Meadows, Henley on Thames, RG9 3DB
Date(s): 10/07/2022 - 10/07/2022
Time:09:00 am - 04:00 pm
---