≻
≻
Busby & Fox
When you find out that Busby & Fox's creator Emma Vowles made her name as a florist, it all makes sense. The shapes, textures and natural shades all work so beautifully and easily together – in the drape of the clothes, in unique homewares, in seasonal displays, wrapped around stunning jewellery, and in the vintage decor that wouldn't be out of place in a Paris flea market.
Customers often say that Busby & Fox is 'a breath of fresh air'. That's because they're working hard to put people first, to create an inspiring, fuss-free shopping environment, and to offer long-lasting products that have something truly brilliant about them – because they feel great, they look great, or they're just so gorgeous that you simply have to have them.
Discover that feeling for yourself at 47 Bell Street.
47, Bell Street, Henley on Thames, RG9 2BA
01491 410595
View next...
Upcoming Event...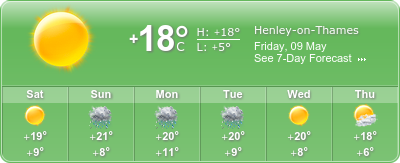 Upcoming Events...