≻
≻
Cafe at the Regal Picture House
Opened in 2014 the café and bar downstairs at the Regal Picturehouse cinema serves locally sourced handmade cakes, gourmet toasted sandwiches, delectable pastries, cheese and charcuterie platters, barista coffee, and specially selected wines, whether or not you are also seeing a film.
Cafe at the Regal Picture House, 2 Boroma Way, Henley on Thames, RG9 2BZ
01491 414080
View next...
Upcoming Event...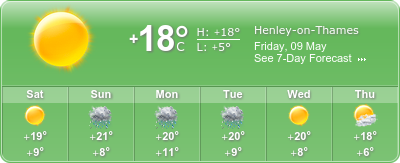 Upcoming Events...
Meditation at the Town Hall
Town Hall, Large Hall, Market Place in the Town Centre, Henley on Thames, RG9 2AQ
Date(s): 12/10/2021 - 28/06/2022
Time:12:15 pm - 01:30 pm
---
Henley Festival 2022
Regatta Site, Henley on Thames, RG9 3DA.
Date(s): 06/07/2022 - 10/07/2022
Time:06:00 pm - 06:00 pm
---
Henley Swim Festival 2022
Temple Island Meadows, Henley on Thames, RG9 3DB
Date(s): 10/07/2022 - 10/07/2022
Time:09:00 am - 04:00 pm
---