≻
≻
Cara
Cara at Henley-on-Thames is the flagship store of a family run business specialising in Hand-made Italian/Spanish leather shoes and boots.
Branching into clothing Cara is very popular with it's customers, supplying stylish yet casual/chic pieces of clothing of the Scandinavian and Danish Style. With a mix of British and Scandinavian brands as well as accessories and Lifestyle products, here you are sure to find something you like.
We are Located on 6 Duke Street, RG9 1UP.
Trading Hours: Monday-Friday 9:30-17:30
Sunday 11:00-16:00
Cara, 6 Duke Street, Henley on Thames, RG9 1UP
01491 575330
View next...
Upcoming Event...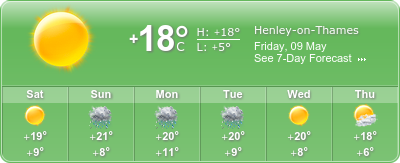 Upcoming Events...