≻
≻
Cecilia Quinn Shoe Boutique
Cecilia Quinn Shoe Boutique offers luxury, Italian footwear for women. Exclusive to the UK, the Cecilia Quinn collection includes an excellent range of unique, stylish footwear alongside beautiful handbags, scarfs and belts. Specialising in comfort, every pair of shoes is handcrafted by Italian artisans with fit and function in mind.
It is with excitement and pride that Claudia and Michele bring the Cecilia Quinn brand to Henley-On-Thames.
Opening hours Tuesday - Saturday 10.30am - 4pm
Cecilia Quinn Shoe Boutique, 26, Hart Street, Henley on Thames, RG9 2AU
01491 414068
View next...
Upcoming Event...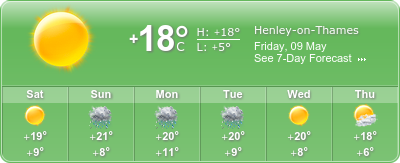 Upcoming Events...
Henley Farmers Market
Market Place, Henley on Thames, RG9 2AQ
Date(s): 28/01/2021 - 28/01/2021
Time:08:00 am - 02:00 pm
---
Henley Farmers Market
Market Place, Henley on Thames, RG9 2AQ
Date(s): 31/01/2021 - 31/01/2021
Time:08:00 am - 02:00 pm
---
Henley Farmers Market
Market Place, Henley on Thames, RG9 2AQ
Date(s): 13/02/2021 - 13/02/2021
Time:08:00 am - 02:00 pm
---
Henley Farmers Market
Market Place, Henley on Thames, RG9 2AQ
Date(s): 25/02/2021 - 25/02/2021
Time:08:00 am - 02:00 pm
---
Henley Farmers Market
Market Place, Henley on Thames, RG9 2AQ
Date(s): 13/03/2021 - 13/03/2021
Time:08:00 am - 02:00 pm
---