≻
≻
Four State
Setting out with the goal of becoming the most trusted eco, sustainable & ethical online store, where customers have a say in how to make a real difference for the future of our planet. A unique idea to help you shop more easily; the Four States: Humanity, Air, Land, and Water. Shopping by each state allows you to focus on the issues that are important to you, whether that's Poverty, Climate Change, Habitat Loss or Plastic Waste.
To give a unique shopping experience, the shop is set up like a house, with each product placed in the room where it would be used. Starting with the hallway section with lots of plants, giving the illusion of a jungle (as well as a soon to launch sustainable pets range), one moves onto a kitchen area with reusable containers, a bedroom area with sustainable clothing and at the back, a yoga area.
3 Duke Street, Henley on Thames, RG9 1UR
01491 282527
View next...
Upcoming Event...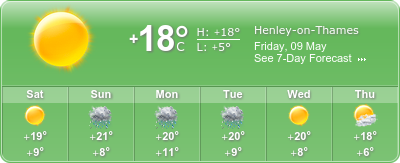 Upcoming Events...