≻
≻
French Horn
The French Horn has a long and illustrious history spanning 200 years of hospitality, from 19th century coaching inn right up to its current incarnation as luxury restaurant with 21 rooms. Good food is a passion that has been passed down through many generations of the family. The French Horn is run under the watchful eyes of Carole and Ronnie, by their children Michael and Elaine.
The French Horn, Sonning on Thames, Nr Henley, RG4 6TN
0118 969 2204
View next...
Upcoming Event...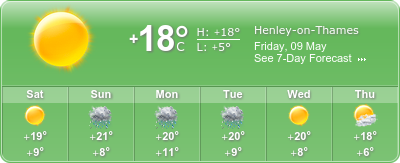 Upcoming Events...
Meditation at the Town Hall
Town Hall, Large Hall, Market Place in the Town Centre, Henley on Thames, RG9 2AQ
Date(s): 12/10/2021 - 28/06/2022
Time:12:15 pm - 01:30 pm
---
Henley Festival 2022
Regatta Site, Henley on Thames, RG9 3DA.
Date(s): 06/07/2022 - 10/07/2022
Time:06:00 pm - 06:00 pm
---
Henley Swim Festival 2022
Temple Island Meadows, Henley on Thames, RG9 3DB
Date(s): 10/07/2022 - 10/07/2022
Time:09:00 am - 04:00 pm
---