≻
≻
Gorvett & Stone
Exquisite and award winning handmade chocolates from Gorvett and Stone. They have been making handmade chocolates in Henley on Thames since 2004. As well as making chocolates for their shop and online, they make for Fortnum & Mason on Piccadilly in London and other delis and fine food stores throughout the country. All of their award winning chocolates are made in the kitchens at the rear of the shop, and they also import some of the best confectionery from throughout Europe. If you would like to hear about their newest creations and news, please follow us on twitter @gorvettandstone, FaceBook and Instagram.
Gorvett & Stone, 21 Duke Street, Henley on Thames, RG9 1UR
01491 414485
View next...
Upcoming Event...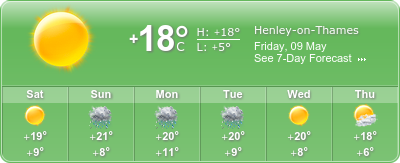 Upcoming Events...
Meditation at the Town Hall
Town Hall, Large Hall, Market Place in the Town Centre, Henley on Thames, RG9 2AQ
Date(s): 12/10/2021 - 28/06/2022
Time:12:15 pm - 01:30 pm
---
Henley Festival 2022
Regatta Site, Henley on Thames, RG9 3DA.
Date(s): 06/07/2022 - 10/07/2022
Time:06:00 pm - 06:00 pm
---
Henley Swim Festival 2022
Temple Island Meadows, Henley on Thames, RG9 3DB
Date(s): 10/07/2022 - 10/07/2022
Time:09:00 am - 04:00 pm
---