≻
≻
H Cafe
H Cafe is luxury department store Harrods first independent food outlet outside the main shop and has something to suit all tastes and appetites.The menu includes some of Harrods' most popular dishes as well as pastries, toasties, sandwiches, salads, charcuterie boards and various classics.There are also speciality teas and coffees as well as hot chocolate.
There is an option to take away as well as dining in throughout the day, and small gifts for sale. Customers can also use the click and collect service from the Harrods online shop and use the dressing rooms in a designated area.
22, Market Place, Henley on Thames, RG9 2AH
View next...
Upcoming Event...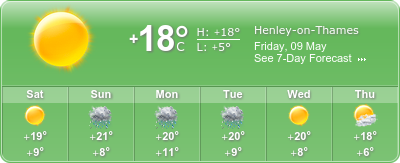 Upcoming Events...
Meditation at the Town Hall
Town Hall, Large Hall, Market Place in the Town Centre, Henley on Thames, RG9 2AQ
Date(s): 12/10/2021 - 28/06/2022
Time:12:15 pm - 01:30 pm
---
Henley Craft Market
Market Place, Henley on Thames, RG9 2AQ
Date(s): 24/10/2021 - 24/10/2021
Time:08:00 am - 04:00 pm
---
Henley Farmers Market
Market Place, Henley on Thames, RG9 2AQ
Date(s): 28/10/2021 - 28/10/2021
Time:08:00 am - 02:00 pm
---