≻
≻
Henley Fine Art Gallery
HENLEY FINE ART GALLERY is very excited to be opening their second location for BARNES FINE ART gallery in our beautiful town of Henley On Thames. They have hundreds of beautiful paintings available to try in your home free of charge and are experts at leading clients through the process of discovering and finding the perfect piece or pieces. They blend the tastes of the household, bringing the joy and uplifting sense of happiness and contentment that beautiful artwork generates in a home.
FRAMING
Test their many years' experience with framing anything and everything to any budget. These include box frames, traditional gold, or clear acrylic.They really have done and can do it all! Examples include kimonos,dog collars, old masters, as well as the plethora of certificates that benefit from more care and attention than they usually receive. They will welcome you in for a free consultation and quote!
Open Tuesdays 10-5pm, Wednesdays 10-8pm, Saturday 10-5pm and Sunday 11-4pm
24, Market Place (next to the H Cafe), Henley on Thames, RG9 2AH
View next...
Upcoming Event...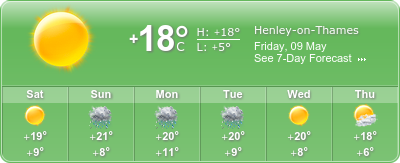 Upcoming Events...