≻
≻
Jack's Gallery
Jack's Gallery and Framing Service has been in Hart Street for over 7 years and shows a large range of Paintings, Prints, Sculptures and Figurines. The Gallery is also an accredited Jack Vettriano Gallery and stocks many Artist's and Studio Prints as well as Limited and open Editions of Vettriano's Artwork.
They also offer a competitively priced framing service, framing anything including prints, paintings, rugby shirts etc.
The owner Jack Free has been an Art Dealer for over 30 years and has owned previous galleries in the Home Counties, holding many exhibitions throughout as well as the West Country. He is especially well known for his Easter shows in Bray.
The Gallery is open 7 days a week from 10am – 5pm.
JACK'S GALLERY , 36, Hart Street, Henley on Thames, RG9 2AU
01491 598200
View next...
Upcoming Event...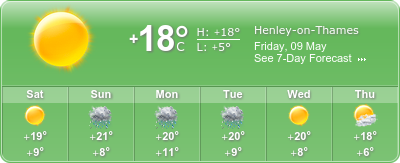 Upcoming Events...
Meditation at the Town Hall
Town Hall, Large Hall, Market Place in the Town Centre, Henley on Thames, RG9 2AQ
Date(s): 12/10/2021 - 28/06/2022
Time:12:15 pm - 01:30 pm
---
Henley Festival 2022
Regatta Site, Henley on Thames, RG9 3DA.
Date(s): 06/07/2022 - 10/07/2022
Time:06:00 pm - 06:00 pm
---
Henley Swim Festival 2022
Temple Island Meadows, Henley on Thames, RG9 3DB
Date(s): 10/07/2022 - 10/07/2022
Time:09:00 am - 04:00 pm
---