≻
≻
Lovibonds Brewery
Lovibonds are now running the bar for Henley Rowing Club which is open to the public Friday 18:00-21:00, Saturday 14:00-21:00 and Sunday 14:00-19:00. They have a selection of Lovibonds draught beer, wine, spirits and soft drinks available. Come check out one of the best views of the river!
They are also still doing free local deliveries so visit their online shop.
Pioneers in the UK craft beer movement, they have also brewed award winning American style craft beer since 2005.
Lovibonds Brewery at Henley Boat Club, The Boat House, Wargrave Rd, Henley-on-Thames RG9 3JD, Henley on Thames, RG9 3JD
01491 573943
View next...
Upcoming Event...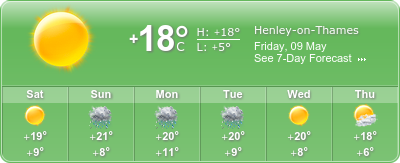 Upcoming Events...
Meditation at the Town Hall
Town Hall, Large Hall, Market Place in the Town Centre, Henley on Thames, RG9 2AQ
Date(s): 12/10/2021 - 28/06/2022
Time:12:15 pm - 01:30 pm
---
Henley Festival 2022
Regatta Site, Henley on Thames, RG9 3DA.
Date(s): 06/07/2022 - 10/07/2022
Time:06:00 pm - 06:00 pm
---
Henley Swim Festival 2022
Temple Island Meadows, Henley on Thames, RG9 3DB
Date(s): 10/07/2022 - 10/07/2022
Time:09:00 am - 04:00 pm
---