≻
Henley's Markets
Charter Market
Every Thursday the Charter Market can be found in Henley's Market Place and is joined by Farmers Market on the 4th Thursday.
Craft Market
4th Sunday of every month in Henley Market Place. 9am - 2pm.
Farmer's Market
The Farmers Market takes place in Henley, on the Market Place on the 2nd Saturday and 4th Thursday of the Month. Our traders all sell fresh food and drink that is either grown, raised or produced locally.
The Farmer's Market is open from 8.00am till 2.00pm.
Market Place, Henley-on-Thames, RG9 2AQ
Upcoming Event...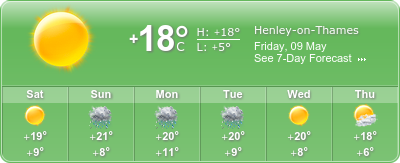 Upcoming Events...