≻
≻
Old Luxters Farmhouse
Located in the Hambleden Valley on the site of the Chiltern Valley Winery and Brewery, Old Luxters Farmhouse boats picturesque views over the Vineyard, Gardens and Valley beyond. Whether you are planning to attend a weekday tour and tasting, or maybe a local breath taking walk around The Chilterns, Old Luxters can accommodate you.
Old Luxters Farmhouse , Old Luxters Vineyard, Hambleden, Henley on Thames, RG9 6JW
01491 638330
enquiries@chilternvalley.co.uk
View next...
Upcoming Event...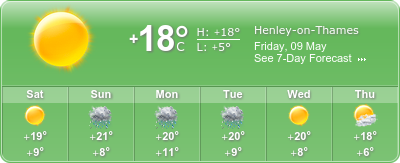 Upcoming Events...
Meditation at the Town Hall
Town Hall, Large Hall, Market Place in the Town Centre, Henley on Thames, RG9 2AQ
Date(s): 12/10/2021 - 28/06/2022
Time:12:15 pm - 01:30 pm
---
Henley Craft Market
Market Place, Henley on Thames, RG9 2AQ
Date(s): 24/10/2021 - 24/10/2021
Time:08:00 am - 04:00 pm
---
Henley Farmers Market
Market Place, Henley on Thames, RG9 2AQ
Date(s): 28/10/2021 - 28/10/2021
Time:08:00 am - 02:00 pm
---