≻
≻
Old Rose Cottage
Old Rose Cottage is located in the heart of Turville, in a little row of cottages near to the village green and church. This is the Hambleden Valley, part of the Chiltern Hills. The cottage dates back to the 16th century and it has been recently renovated to provide all comforts while preserving its character. It is open all year round and provides 4-star self-catering accommodation for up to 4 people. Located only 40 miles from central London and 25 miles from Heathrow.
Old Rose Cottage, School Ln, Turville, Henley-on-Thames , RG9 6QX
07793 097520
enquiries@chilterncountrycottages.com
View next...
Upcoming Event...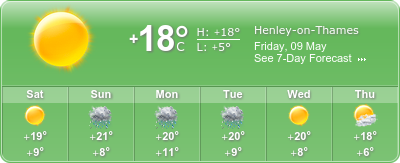 Upcoming Events...
Meditation at the Town Hall
Town Hall, Large Hall, Market Place in the Town Centre, Henley on Thames, RG9 2AQ
Date(s): 12/10/2021 - 28/06/2022
Time:12:15 pm - 01:30 pm
---
Henley Craft Market
Market Place, Henley on Thames, RG9 2AQ
Date(s): 24/10/2021 - 24/10/2021
Time:08:00 am - 04:00 pm
---
Henley Farmers Market
Market Place, Henley on Thames, RG9 2AQ
Date(s): 28/10/2021 - 28/10/2021
Time:08:00 am - 02:00 pm
---