≻
≻
Patisserie Franco Belge
Baking bread has been in the Martin family for more than 80 years.
Ricky Martin is the third generation of the family to run Patisserie
Franco-Belge after taking over from his father in 2004 and is the
last traditional baker left on the high street in Henley.
12, Duke Street, Henley on Thames, RG9 1UP
01491 577225
View next...
Upcoming Event...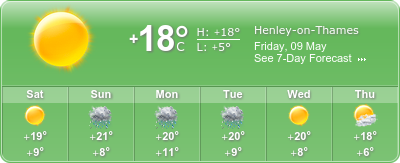 Upcoming Events...