≻
≻
Rioshouse - Henley
RIOSHOUSE HENLEY is created out of a building with character and history.
The building dates back to the 18th century and has been thoughtfully restored to preserve many of the unique features.
Choose from standard or superior rooms, studio apartment and two bedrooms apartment.
All our rooms feature quality mattresses, fine linen,drench showers, plasma TVs, fri WI-FI and air conditioning.Some of the rooms has OPEN PLAN bathroom, glass-walled bathrooms or wall-less bathrooms.
Henley-on-Thames offers the most sought after location in the heart of one of Southern England's most beautiful and affluent market towns.
Close to all amenities , coffee shops, hairdressers, supermarkets, Theatre...
Henley Rowing Museum is only 15 minutes away on foot, while Henley's historic centre and its market square is just a 10-minute walk away from RIOSHOUSE HENLEY
Our goal is to provide you with an unforgettable living experience.
.+44 7483 361 509
View next...
Upcoming Event...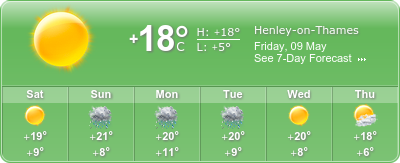 Upcoming Events...
Meditation at the Town Hall
Town Hall, Large Hall, Market Place in the Town Centre, Henley on Thames, RG9 2AQ
Date(s): 12/10/2021 - 28/06/2022
Time:12:15 pm - 01:30 pm
---
Henley Craft Market
Market Place, Henley on Thames, RG9 2AQ
Date(s): 24/10/2021 - 24/10/2021
Time:08:00 am - 04:00 pm
---
Henley Farmers Market
Market Place, Henley on Thames, RG9 2AQ
Date(s): 28/10/2021 - 28/10/2021
Time:08:00 am - 02:00 pm
---