≻
≻
Studio 35
Studio 35 is a modern jewellery studio, run by goldsmith Antony Reineke. Studio 35 specialising in making bespoke jewellery at their in-store workshop. The unique process of bespoke jewellery making allows customers the rare opportunity to be involved in the whole design. Designs are either made from new materials or through remodelling and repurposing clients inherited pieces.
Studio 35, 35 Duke St, Henley on Thames, RG9 1UR
01491 574631
View next...
Upcoming Event...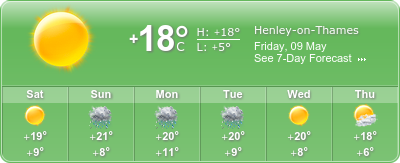 Upcoming Events...
Meditation at the Town Hall
Town Hall, Large Hall, Market Place in the Town Centre, Henley on Thames, RG9 2AQ
Date(s): 12/10/2021 - 28/06/2022
Time:12:15 pm - 01:30 pm
---
Henley Festival 2022
Regatta Site, Henley on Thames, RG9 3DA.
Date(s): 06/07/2022 - 10/07/2022
Time:06:00 pm - 06:00 pm
---
Henley Swim Festival 2022
Temple Island Meadows, Henley on Thames, RG9 3DB
Date(s): 10/07/2022 - 10/07/2022
Time:09:00 am - 04:00 pm
---