≻
≻
The Dog & Badger
The Dog & Badger is a luxury bar, restaurant and rooms located a short walk from the River Thames and is located just 5 miles outside Henley-on-Thames.
Our open kitchen is headed up by head Chef Shaun Rowlands who has worked for The Ivy and Mark Hix restaurants. One feature which sets The Dog and Badger apart is our amazing 450-bin wine list which has been put together by award Winning wine Director Oscar Malek.
In May 2016 we will be opening six beautifully appointed en suite bedrooms, these are located in the adjacent, quintessentially English, Gillman's Cottage. This Grade II listed former Ale House has been sympathetically refurbished so that the rooms retain their original character but have the benefit of modern amenities such as individually controlled air-conditioning. All of the rooms are equipped with Nespresso coffee machines, tea making facilities, fully stocked mini bars, hairdryers and bathrobes.
The Dog & Badger, Hunley Road, Medmenham, Marlow, SL7 2HE
01491 579944
reservations@thedogandbadger.com
View next...
Upcoming Event...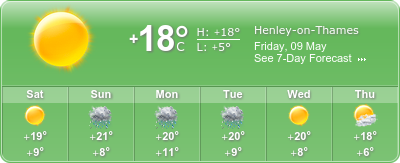 Upcoming Events...
Meditation at the Town Hall
Town Hall, Large Hall, Market Place in the Town Centre, Henley on Thames, RG9 2AQ
Date(s): 12/10/2021 - 28/06/2022
Time:12:15 pm - 01:30 pm
---
Henley Craft Market
Market Place, Henley on Thames, RG9 2AQ
Date(s): 24/10/2021 - 24/10/2021
Time:08:00 am - 04:00 pm
---
Henley Farmers Market
Market Place, Henley on Thames, RG9 2AQ
Date(s): 28/10/2021 - 28/10/2021
Time:08:00 am - 02:00 pm
---