≻
≻
Hotel Du Vin
The classical Georgian facade of the old Brakespears Brewery on New Street, only 50 yards from the riverside moorings and in the heart of the historic town centre, is home to Hotel du Vin & Bistro Henley-on-Thames. A stylish AA 4 star town house boutique hotel in the Classic Hotel du Vin style. The collection of buildings encircling the old brewery yard, houses 43 exquisite bedrooms and magnificent suites featuring pristine beds of luxurious Egyptian Linen unique decor and stylish furnishings.
Hotel Du Vin, New Street, Henley on Thames, RG9 2BP
01491 848400
reception.henley@hotelduvin.com
View next...
Upcoming Event...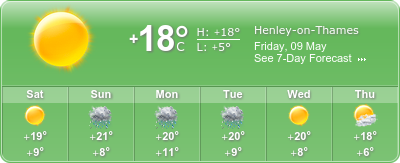 Upcoming Events...
Meditation at the Town Hall
Town Hall, Large Hall, Market Place in the Town Centre, Henley on Thames, RG9 2AQ
Date(s): 12/10/2021 - 28/06/2022
Time:12:15 pm - 01:30 pm
---
Henley Craft Market
Market Place, Henley on Thames, RG9 2AQ
Date(s): 24/10/2021 - 24/10/2021
Time:08:00 am - 04:00 pm
---
Henley Farmers Market
Market Place, Henley on Thames, RG9 2AQ
Date(s): 28/10/2021 - 28/10/2021
Time:08:00 am - 02:00 pm
---