≻
≻
The Olde Bell
A few miles from Henley the Olde Bell, Hurley provides honest creature comforts: sumptuous hand made mattresses, pure cotton sheets, with extra Jakob's wool blankets to make you feel at home. The Olde Bell has 5 separate buildings with bedrooms and a varitey of 4 grades of rooms ranging from the sublime…to the ridiculously sublime!
The restaurant at the Olde Bell has a reputation for serving locally sourced traditional ingredients with an innovative menu.
The Olde Bell, High Street, Hurley, SL6 5LX
01628 825881
oldebellreception@coachinginn.co.uk
View next...
Upcoming Event...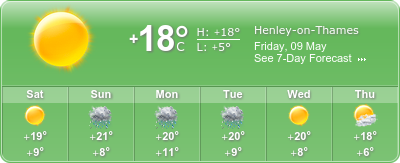 Upcoming Events...
Meditation at the Town Hall
Town Hall, Large Hall, Market Place in the Town Centre, Henley on Thames, RG9 2AQ
Date(s): 12/10/2021 - 28/06/2022
Time:12:15 pm - 01:30 pm
---
Henley Craft Market
Market Place, Henley on Thames, RG9 2AQ
Date(s): 24/10/2021 - 24/10/2021
Time:08:00 am - 04:00 pm
---
Henley Farmers Market
Market Place, Henley on Thames, RG9 2AQ
Date(s): 28/10/2021 - 28/10/2021
Time:08:00 am - 02:00 pm
---