≻
≻
The Stag & Huntsman
Situated in a beautiful village on the Hambleden Estate, much used as a location in film & TV shows the Stag & Huntsman offers 9 good sized rooms all named after drives on the adjacent estate. Several rooms are dog friendly while the room on the ground floor is fully accessible.
The Stag & Huntsman, Hambleden, Henley on Thames, RG9 6RP
01491 571227
enquiries@thestagandhuntsman.co.uk
View next...
Upcoming Event...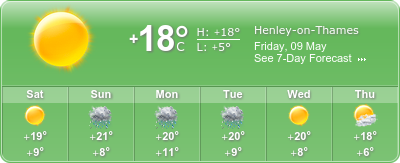 Upcoming Events...
Meditation at the Town Hall
Town Hall, Large Hall, Market Place in the Town Centre, Henley on Thames, RG9 2AQ
Date(s): 12/10/2021 - 28/06/2022
Time:12:15 pm - 01:30 pm
---
Henley Craft Market
Market Place, Henley on Thames, RG9 2AQ
Date(s): 24/10/2021 - 24/10/2021
Time:08:00 am - 04:00 pm
---
Henley Farmers Market
Market Place, Henley on Thames, RG9 2AQ
Date(s): 28/10/2021 - 28/10/2021
Time:08:00 am - 02:00 pm
---