≻
≻
Hofs Bar and Dining
Customers can sample a unique selection of boutique wines from around the world, along with a full range of draught beers, ciders and classic cocktails. The Hof family have been producing the finest handcrafted wines in Roberson, South Africa since 2009 and manage Hof's bar with the restaurant offering a fusion of authentic South Africa, German and Swiss food.
Hofs, 38 Market Place, Henley on Thames, RG9 2AH
01491 578332
View next...
Upcoming Event...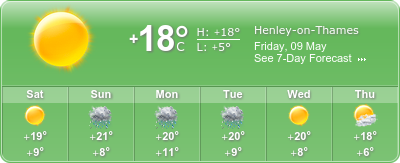 Upcoming Events...
Meditation at the Town Hall
Town Hall, Large Hall, Market Place in the Town Centre, Henley on Thames, RG9 2AQ
Date(s): 12/10/2021 - 28/06/2022
Time:12:15 pm - 01:30 pm
---
Henley Festival 2022
Regatta Site, Henley on Thames, RG9 3DA.
Date(s): 06/07/2022 - 10/07/2022
Time:06:00 pm - 06:00 pm
---
Henley Swim Festival 2022
Temple Island Meadows, Henley on Thames, RG9 3DB
Date(s): 10/07/2022 - 10/07/2022
Time:09:00 am - 04:00 pm
---