≻
≻
The Willow Basket
Join the enthusiastic number of followers who have discovered The Willow Basket on Friday Street. Allow your senses to come alive as soon as you enter, with the aroma of herbs and spices on offer. The rustic sacks of muesli, rice, pasta , nuts, seeds and cereals all echo back to a traditional way of shopping, where goods were hand weighed and as much or as little could be purchased. The trend for using less packaging is gathering momentum too, with customers bringing their own jars and containers to be filled direct, and the added bonus of 26 delicious ice cream flavours made with 100% organic milk , gluten free and all natural ingredients is a sure way to guarantee zero waste !
Find The Willow Basket on Facebook and Instagram.
The Willow Basket, 6 Friday Street , Henley on Thames, RG9 1AH
07769 975605
View next...
Upcoming Event...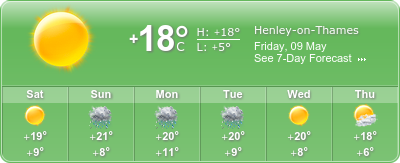 Upcoming Events...